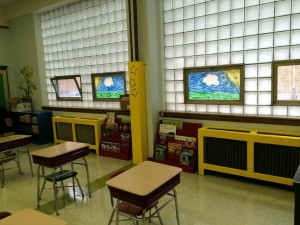 ACRP has been approved by the Pennsylvania Department of Education to begin the Social and Emotional Behavioral Disorder Classroom for students in K through 5 at the ACRP Center for Achievement site.This new classroom is well-organized and specializes in strategies that are tailored to each child's specific abilities and disabilities. Individual behavior plans will set measurable goals and expectations.
The Social & Emotional Behavior Disorder Team will include a PA Certified Special Education Classroom Teacher, Education Director trained Support Staff, and on site Clinical Therapist and Behavioral Specialist.  The program will provide an adapted curriculum that addresses Social and Emotional Behavior issues or disorders.
The Team will provide the following:
Individualized Assessment Tools to determine academic and behavior benchmarks
Individualized Behavior Improvement Plans.
Behavior Modification/Coaching and Modeling
Assessments/Outcomes
Intervention Planning
Crisis Planning
Assessment and Tracking Progress
Creating Independence
​Discharge Planning
This classroom was developed in response to school districts' needs that allow students to receive specialized help without a mental health diagnosis. For more information, please contact the ACRP Center for Achievement at (814) 361-2414.