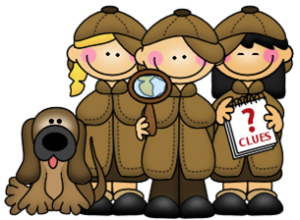 Unlock the Mystery: Kids on the Case
An interactive and educational workshop for children in grades Pre-K through Fourth and their families.
ACRP Play Center
917 Chestnut Street
Johnstown, PA 15906
Thursday, April 20, 2017
Free Dinner from 5:00 to 5:30 PM
Interactive Workshop from 5:30 to 7:00 PM
***Please RSVP for this event by contacting ACRP at (814) 535-2277 ext. 394.
Focus of the workshop: Creative Arts, Literature, Mathematics, Science
The purpose of this event is to provide meaningful activities for extending children's learning at home as well as to promote families' interest in literacy, creative arts, mathematics, and science. Another goal is to discuss characteristics of choosing high-quality literature for families to share. Through this workshop, we hope to build and foster a family, university, and community partnership.
***FREE book for each child who attends!***